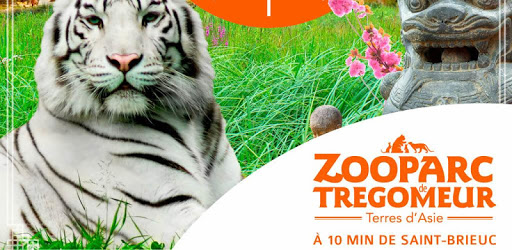 The Moulin Richard 22590 Trégomeur

Website: Côtes d'Armor Zoo
A quarter of an hour from Pleumeur-Bodou, the zoo-park Trégomeur welcomes you for a day of exotic discovery with the family!
The zoo gives a preponderant place to Asia, offering a "trip" at the other end of the world, in a green setting in Brittany ... Scenery guaranteed through a pedestrian circuit that covers the entire area.
Visiting the Thai house, imported from Asia and rebuilt identically in the heart of the park, is an exceptional visit reflecting an architecture and a way of life very different from ours.
The fauna presented in living conditions as real as possible, lush vegetation, buildings with Asian architecture, make Zoo Park Tregomeur the first zoological and botanical park of the Côtes d'Armor.