The Pink Granite Coast is a small peninsula, about ten kilometers in diameter, which hosts a few municipalities, the most famous being Perros-Guirec.
Pleumeur-Bodou is located in the center of the Pink Granit Coast, surrounded by Trébeurden to the West, Lannion to the South, Trégastel and Perros-Guirec to the East.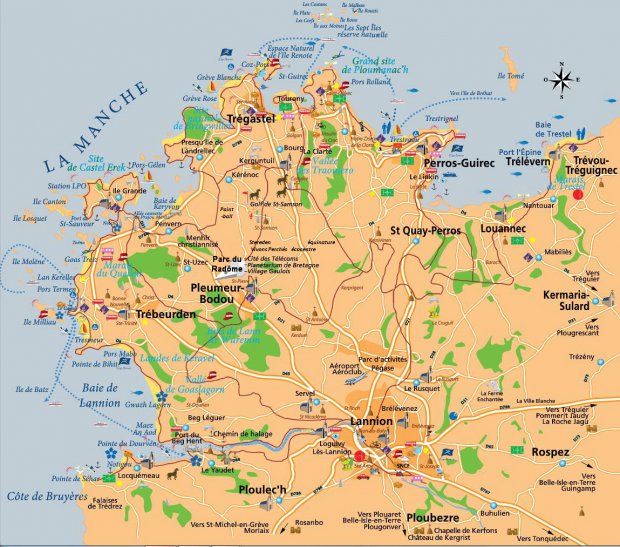 The fame of the Pink Granite Coast is due: to the beauty of its coastal landscapes, unique in Europe; and the quality of its tourist offer: leisure, visits, walks, ...
Come spend a weekend or your next holidays in Pleumeur-Bodou: you will discover an ideal destination and many activities all year long!