Location: Route du menhir, 22560 Pleumeur-Bodou

Geolocalisation
The menhir of Saint-Uzec on the GranitRose-Tour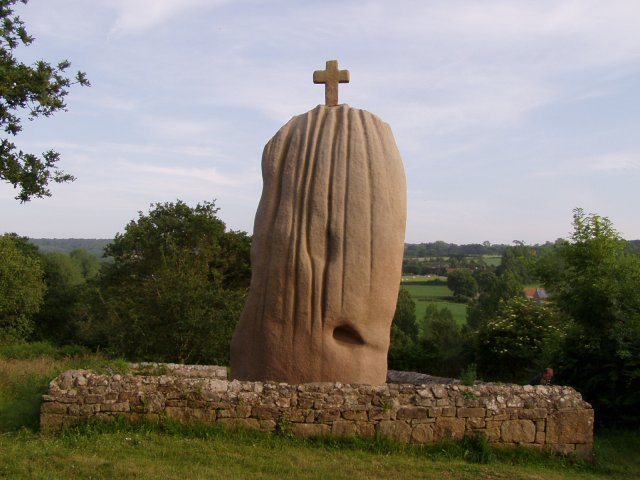 The menhir of Saint Uzec was christiannised during the second half of the 17th century. Topped with a cross, his sculptures - once painted - represent the Passion of Christ. The mass of the menhir, its size (5m90 above ground), its back furrowed with vertical lines reminiscent of a mantis of mourning, the cross and the sculptures give it its unique silhouette.
During your stay on the Pink Granite Coast, do not miss to visit this unique monument, particularly impressive, which illustrates the considerable efforts made by the clergy in the seventeenth century to spread and strengthen the Faith among peasant populations.
The menhir is located near the place called "Penvern" in Pleumeur-Bodou. It is called menhir of "Saint-Uzec" because of its proximity to the chapel dedicated to this Breton saint, located on the slope opposite.
> more info on wikipedia: the menhir of Saint-Uzec