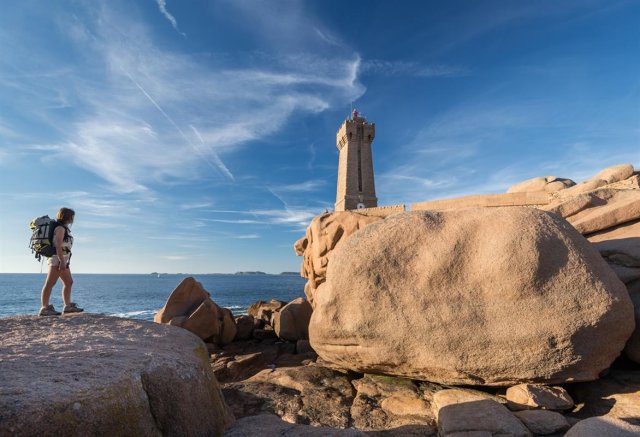 Grand Site of Ploumanac'h - "Favorite Village of the French 2015"
Granitic Cluster, Pink Granite Coast, Ploumanac'h Ploumanac'h, Pink Granite Coast Lighthouse of Men Ruz Ploumanac'h
Dive into the heart of the Pink Granite Coast!
Ploumanac'h is the emblematic place of the Côte de Granit Rose. The granitic chaos of a pink color so particular, constitute a unique geological site in France, stretching on 8 km.
This spectacular site is bordered by the customs footpath, GR34, offering a splendid panorama of the archipelago of 7 islands, the largest French natural reserve of seabirds.
You will discover rocks with strange shapes (witch, bottle, turtle, Napoleon's hat ...) in a large unspoilt natural site.
The house of the littoral, rue du phare, will make you discover through the exhibitions presented the fauna, the flora, the geology or the works and projects of rehabilitation envisaged or realized on the site. So many opportunities accessible to all.
This unique landscape would not be the same without the Men Ruz lighthouse, the Costaeres castle, the oratory of Saint Guirec, the port of Ploumanac'h, or the beach of Tourony.