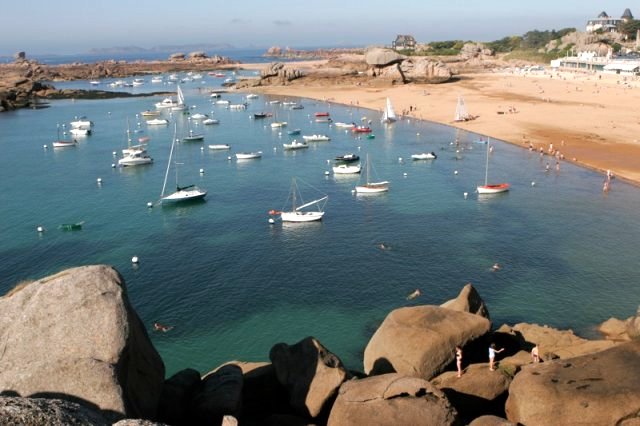 Trégastel is located on the Côte de Granit Rose, between Perros-Guirec and Pleumeur-Bodou.
The village, set back from the coast, is particularly picturesque with its narrow streets and especially its church listed as a Historic Monument.
The beaches (or Trégastel-Plage) concentrate the tourist and economic activity of Trégastel, with many facilities and services, such as: restaurants, hotels, shops, bakeries, market place (Monday morning), etc. There is the Tregastel Forum (aquatic complex with seawater), the Marine Aquarium, the Tourist Office, etc. And the main natural sites and beautiful beaches with gigantic pink granite rocks!